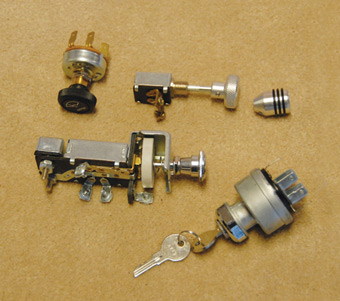 This photo is to give you a idea as to the size of the switches we have available.
Top left two speed wiper switch. Middle and right of photo horn or washer switch. Please note the sample Knobs Knurled or Billet for these we can also supply as they come separate to the switch.
Middle of photo headlight switch. Bottom of photo ignition switch also comes with two keys.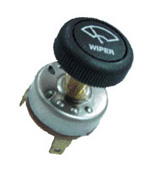 Two speed wiper switch.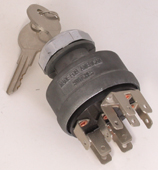 Ignition switch with two keys.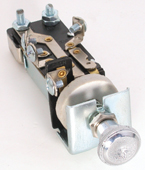 Headlight switch.
Trade enquiries invited to bulk buy Switches.